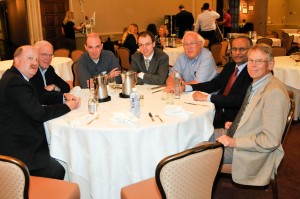 Washington State Association of Neurological Surgeons
2009 Annual Meeting
The Washington Athletic Club
Seattle, Washington
May 30, 2009
Thank you for attending our 2009 Annual Meeting.
We have shared a few photos of the event.
The Washington Athletic Club is located in the heart of downtown Seattle on the corner of 6th Avenue and Union Street. The main entrance is on 6th. Parking is one block north of the Clubhouse on 6th, just past Union, on the left.