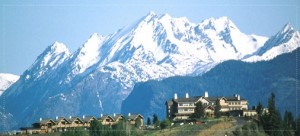 Washington State Association of Neurological Surgeons
2010 Annual Meeting
May 21-22, 2010
Bring your family and enjoy
Sun Mountain Lodge
in Winthrop Washington
The program includes guest speakers:
Raymond Sawaya, MD
Paul Dreyfuss, MD
Elizabeth Leedom, JD
William Leedom, JD
Leonard Garfield

Sun Mountain Lodge offers a wide range of activities.  Over 100 miles of trails for hiking, mountain biking and horseback riding in the countryside. Fishing, river rafting, canoeing, tennis, golf and an entertaining children's program are also available.
This year we are inviting Neurosurgeons from Idaho, Montana, Oregon and Alaska to join us, so come and enjoy the program with your family.