REGISTER NOW:
Washington State Association of Neurological Surgeons Annual Meeting
May 18-20, 2018, Suncadia Resort, Cle Elum, WA
View the agenda, register for meeting and reserve your place at Suncadia.
Dear Colleagues and Friends,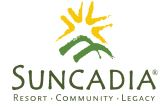 You are invited to join us for the 2018 WSANS Annual Meeting, to be held once again at Suncadia Resort in sunny Cle Elum. I hope you've all had a good new year. 2018 is likely to bring many changes to healthcare and we have assembled a phenomenal program to try to address the problems we deal with daily in our challenging field. We have gathered together local and regional clinicians in the hopes of fostering discussion and camaraderie.  Speaker list
For those of you that attended last year, you were witness to our first UW Neurosurgery resident rumble. I think we were all extremely impressed with the scientific endeavors that our young colleagues have undertaken, and we will therefore plan to repeat this event this year, so 4 more residents will have a chance to wow us (and win a nice prize).
We have changed the outline of the program from years past. Rather than having an extended afternoon break on Saturday, we will have presentations that run up until lunchtime, with a longer lunchtime talk taking us into the early afternoon. Based on requests from previous attendees, we have partnered with one of our neurosurgery equipment companies (Medtronic has the honor for this year), and they will provide an onsite lab to allow attendees to see some of the newest technologies in a lab-based setting. This will be a free option for attendees during the afternoon, with the alternate option of some free time. The program will resume in the early evening with dinner and evening talks.
Registration opens Friday evening at 5:30, dinner service starts at 6:30 followed by our first presentation at 7:00 pm. Suncadia check out time is 11:00 Sunday morning.
View the agenda, register for meeting and reserve your place at Suncadia.
We look forward to seeing you there!
Jean-Christophe Leveque, MD, President
WSANS Board Members
Save the Date: May 18-20, 2018, WSANS Annual Meeting
Suncadia Resort, Cle Elum, Washington